Happy to be nominated as a finalist at the Light & Future International Festival (LFIFF) in Houston USA.
For my film "The Kvetny Galaxy II" 2019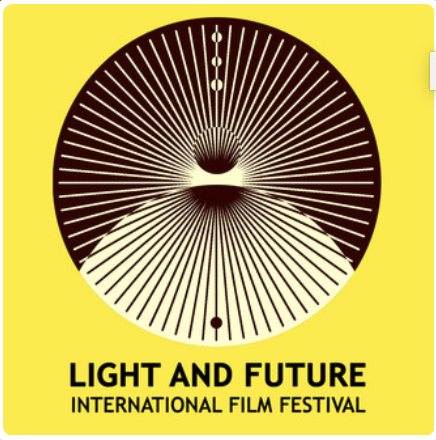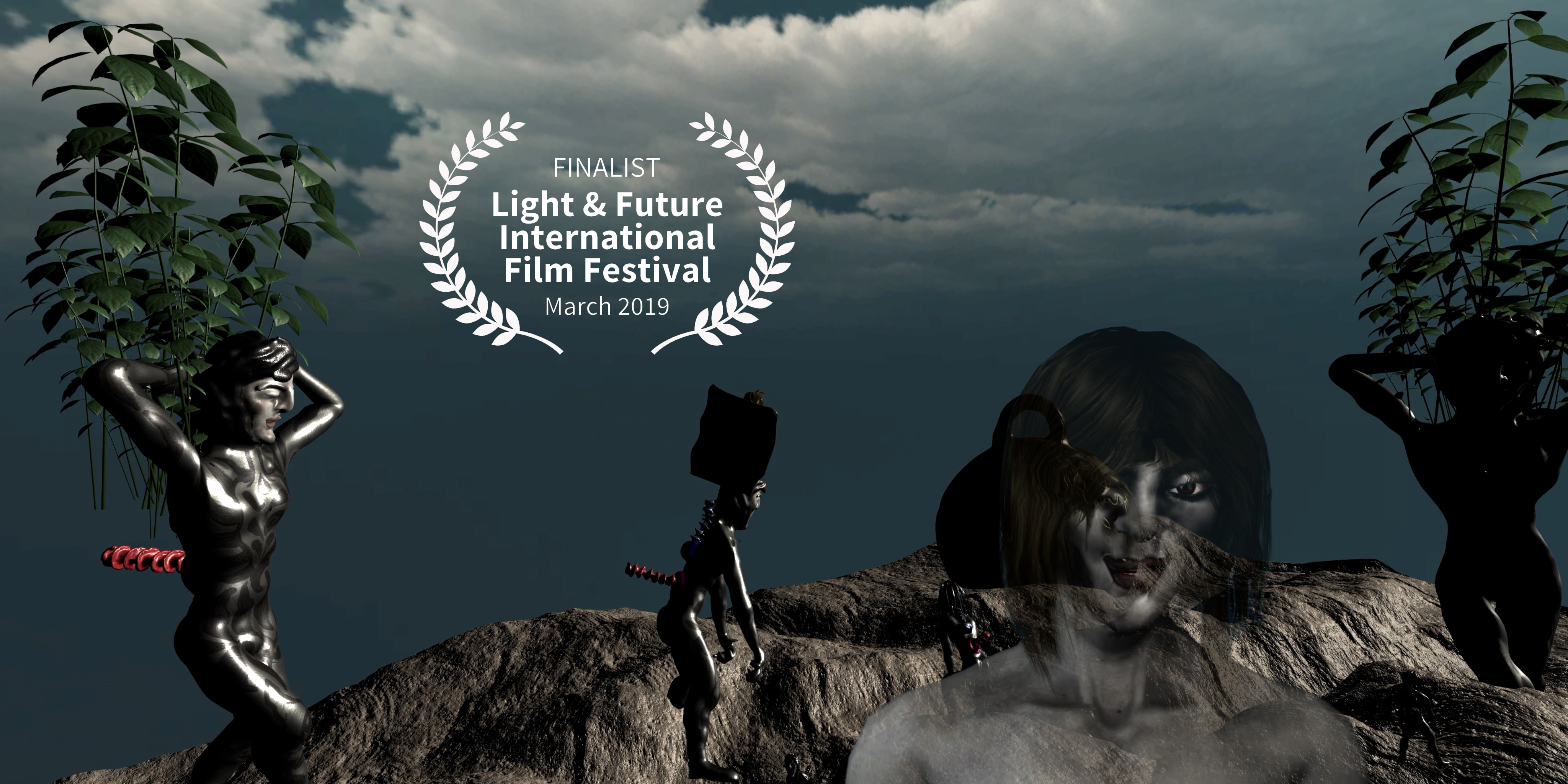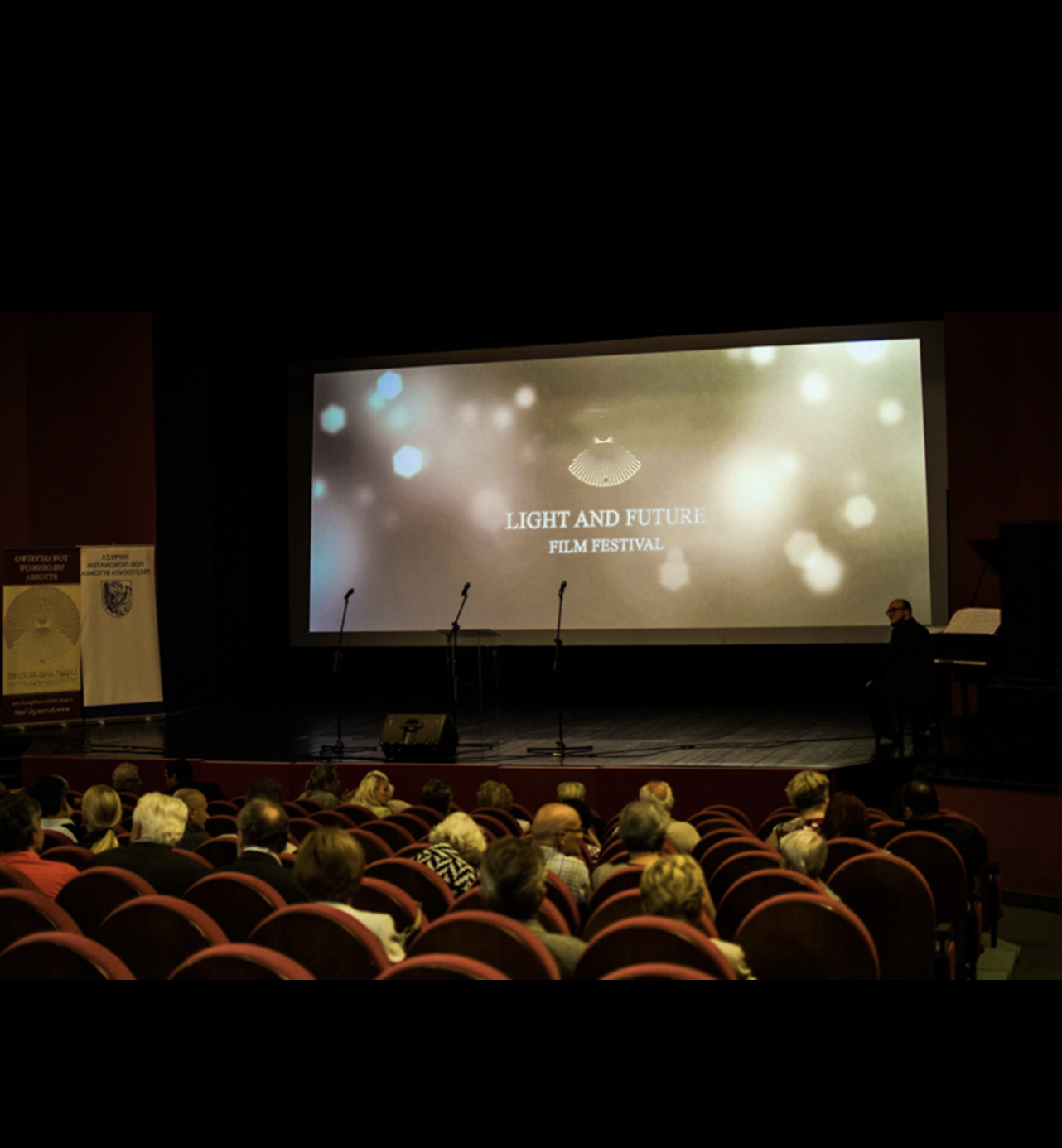 Light & Future International Festival (LFIFF)
is an Independent and competitive festival. This is a monthly Event that is committed to bringing filmmakers and artists of all levels – even beginners – a chance to taking
home a festival award.
LFIFF mission is to provide an opportunity for everybody around the world to share their visions and ideas with each other to draw worldwide attention. The main organizer of this festival has 10 years of experience to hold film festivals and now he wants to start this independent project to gather talented filmmakers and artists.
3100 Cleburne Street
Houston, Texas 77004
United States
Selected For the Artist Film Screening MicroArts 5 in London
Description
…short stories…small rebellions…mini manifestos…personal fables…snippets of memory…
Ali Maeve & Julia Gabriela • Antonis Sideras, Joshua Evan & Liz Morison • Anuradha Rana • Callan Skimin • Constantine Elijah • Cosmo Spada • Dana Goldberg • Dee Hood • Derek Taylor • Diane Nerwen • Djofray Makumbu • Hannah Beadman • Ida Kvetny • Lamprini Loukaidi • Lynn Bianchi • Michael Lyons & Nonoko Sato • Nastja Antonenko • Natalia Medina Leiva & Renan Braga • Natalie Rainer • Shayna Connelly • Simon Sorted • Stuart Pound
Now in its 5th edition, MicroActs returns to our home at creative hub Hotel Elephant, London once again; come along to meet the filmmakers, grab a cocktail and be inspired! An evening of international experimental filmmaking; MicroActs champions artist films that share politics, intersectional experiences and tell stories; our film programme begins at 7.30pm, then, following the screening, the bar stays open till 11pm for networking and celebration.
Follow us on Instagram: @microacts
MicroActs is a program of short artist films, 6 minutes or less, exploring storytelling through moving image. From bold political expression to delicate personal memories to abstract experimental collages; MicroActs is a thought-provoking, diverse and exciting evening of film.
Curated by Liberty Antonia Sadler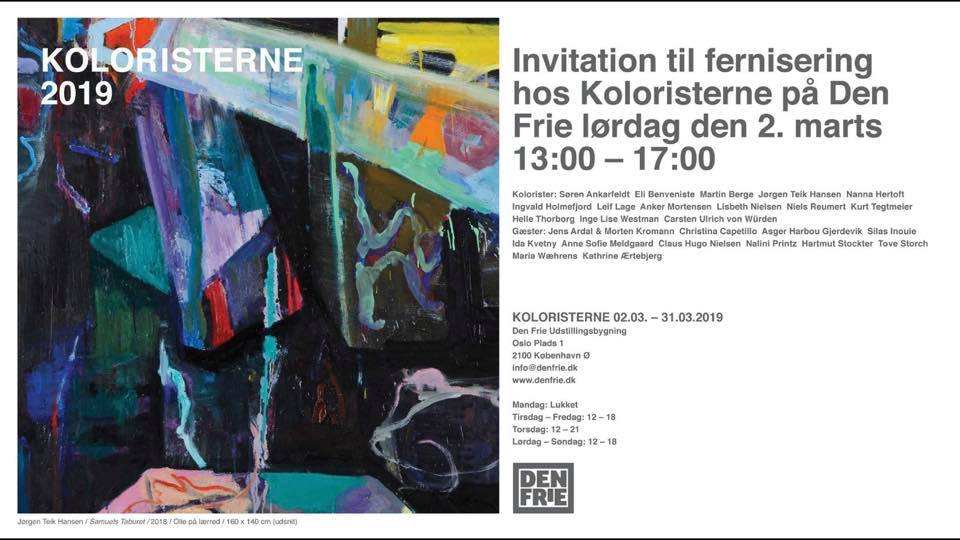 KOLORISTERNE 2019
Kunstnersammenslutningen Koloristerne er tilbage i Den Frie Udstillingsbygning, og her er det muligt at se frugterne fra kunstnernes nyeste produktioner. Sammenslutningen tilhører en af landets ældste og har udstillet siden 1932. Det fælles udgangspunkt er arbejdet med farverne, forstået i den bredeste forstand. Dette års udstilling byder på en vifte af medier inden for maleri, skulptur, tekstil, grafik og akvarel.
Navne på KOLORISTERNES medlemmer:
Søren Ankarfeldt (f.1952)
Martin Berge (f.1969)
Eli Benveniste (f.1961)
Jørgen Teik Hansen (f. 1947)
Nanna Hertoft (f. 1936)
Ingvald Holmefjord (f. 1941)
Leif Lage (f. 1933)
Anker Mortensen (f. 1961 i Thorshavn)
Lisbeth Nielsen (f. 1952)
Niels Reumert (f. 1949)
Kurt Tegtmeier (f. 1950)
Helle Thorborg (f. 1927)
Inge Lise Westman (f. 1945)
Carsten Ulrich von Würden (f. 1961)
Navne på gæsteudstillere:
Claus Hugo Nielsen (f. 1974)
Tove Storch (f. 1981)
Silas Inouie (f. 1981)
Harmut Stockter (f. 1973 i Wilhelmshaven)
Kathrine Ærtebjerg (f. 1969)
Ida Kvetny (f. 1980)
Asger Harbou Gjerdevik (f. 1986)
Anne Sofie Meldgaard (f. 1974, Seoul)
Maria Wæhrens (f. 1976)
Nalini Printz (f. 1982)
Christina Capetillo (f. 1964 i Argentina)